"Baby"
Bernard L. Madoff
Bernie Madoff returns home after an appearance in Manhattan Federal Court.
take cover and run
defendant sentenced in child porn bust, Brooklyn Federal Courthouse, November 2013.
one way to do it....
a defendant tries to evade press at Manhattan Criminal Court 100 Centre street, after being arraigned in a sweeping roundup of retired members of the police and fire department - along with other members of service.
"agony"
defendants arriving for arraignment at Manhattan Supreme Court.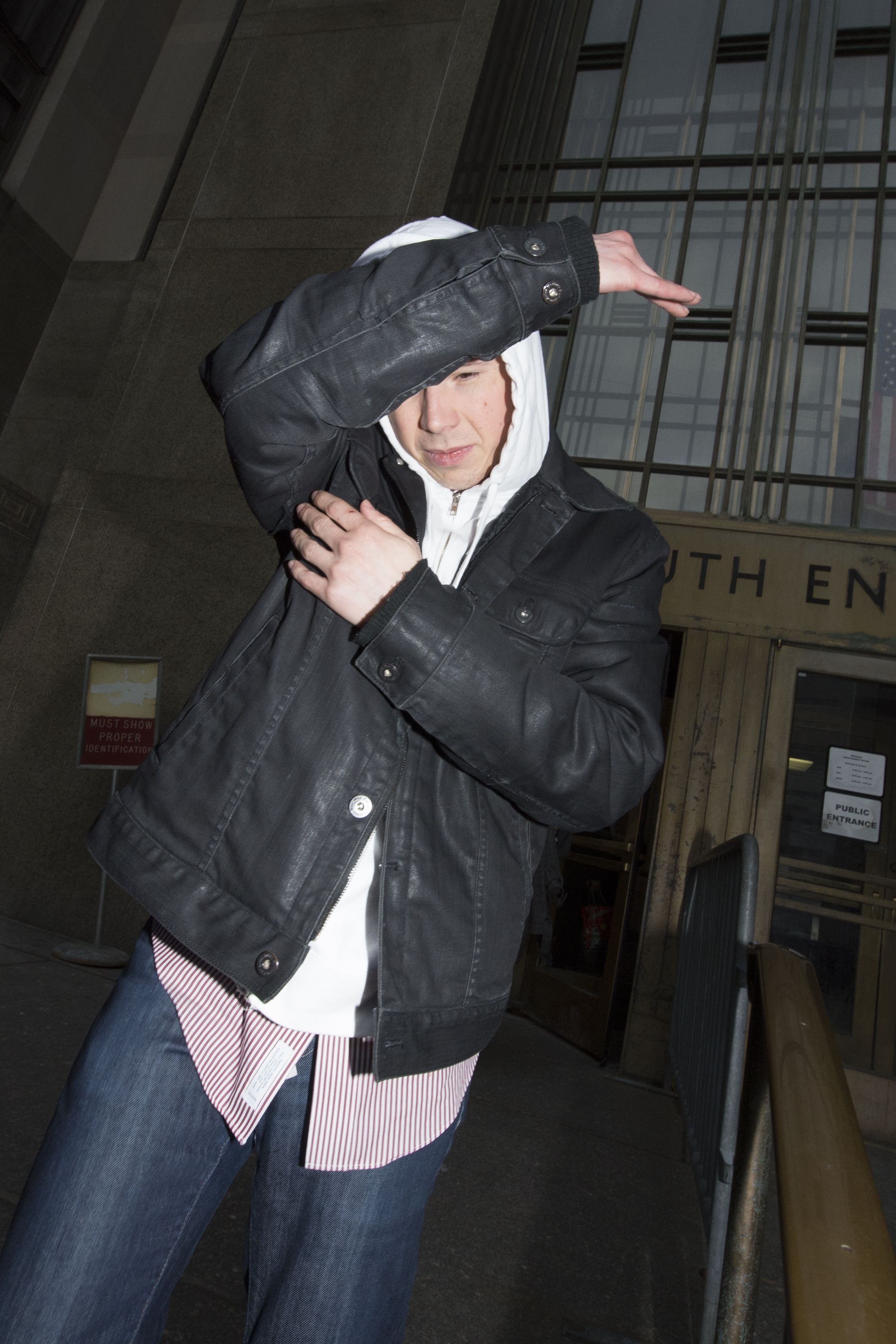 run, but don't hide.
an El Salvadorian diplomat who was charged with menacing his partner with a weapon, tries to elude press-photographers leaving Manhattan Criminal Court after his arraignment at 100 Centre street, New York....
"I didn't kill my baby"
Carlotta Pierce, charged in the death of her 4yr old walked from the 81st precinct in Brooklyn.
Najibullah Zazi
Afghan-American Terror suspect, Najibullah Zazi arriving at a Federal Prison in Sunset Park, Brooklyn.
Laguerre Payen
charged in plot to bomb a Bronx Synagogue and down an airplane
"Mad Maks"
Maksim Gelman, suspect who went on a 72 hour murderous rampage that spanned Brooklyn and Manhattan, stabbing, car-jacking and assaulting multiple victims before being apprehended in a Times Square subway is being walked from Brooklyn's 61 pct, February 2011. (Joe Marino for New York Daily News)
baby boom.
pregnant mother, Morgan Gleidman, arrested for allegedly having bomb making materials in her apartment in West Village, is taken into Manhattan Criminal Court at 100 Center street. (Joe Marino for New York Daily News)